To give an extra touch to your stay in our hotel, we have diversified the rooms through small design details that give an irresistible touch of liveliness and help to make the spaces even more welcoming.
Besides, the eye needs its share. You could cross the door of one of our rooms with a more rock mood: the jungle-style walls will follow your wildest side.
Or you will sleep in a room with a glam-pop touch: its sparkling color stroke is in perfect harmony with your desire for fun. Our 21 rooms are comfortable and bright, furnished with taste and a lively touch of originality: five different styles of furniture, five different moods, to make your hotel experience even more enjoyable.
Aren't you curious to discover the style of the room that will host you during your stay?
The rooms have television, free wi-fi, hairdryer, air conditioning-heating.
There are double, triple and quadruple rooms, some with private terrace, also with sea view.
Our property has parking, only 150 meters from the sea.
When you walk in it is already clear a concept: "Life is better at the beach". The little fish on the wall confirm: life is better at the sea. Despite this certainty, we took care of the details of this space to make it comfortable and relaxing.
Did you notice the lights on the canopy bed and the walls of a relaxing pastel blue?
The perfect atmosphere after a day at the beach!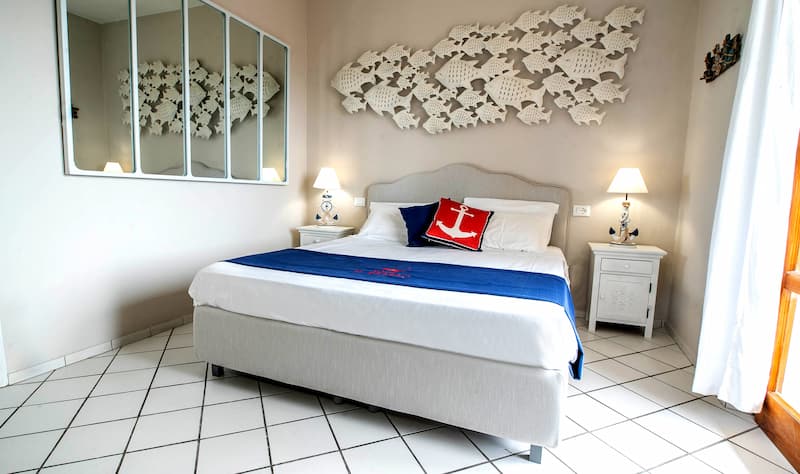 The watchword: harmony!
White, red, blue: classic colors that immediately put you in the best predisposition to surrender to the relaxation of the holidays, without ever giving up a touch of elegance!
A pinch of color and some nice flamingo here and there.
There are no half measures here!
You will be immediately overwhelmed by the vibrations of the Elban summer, which is just like that: colorful, joyful and sparkling.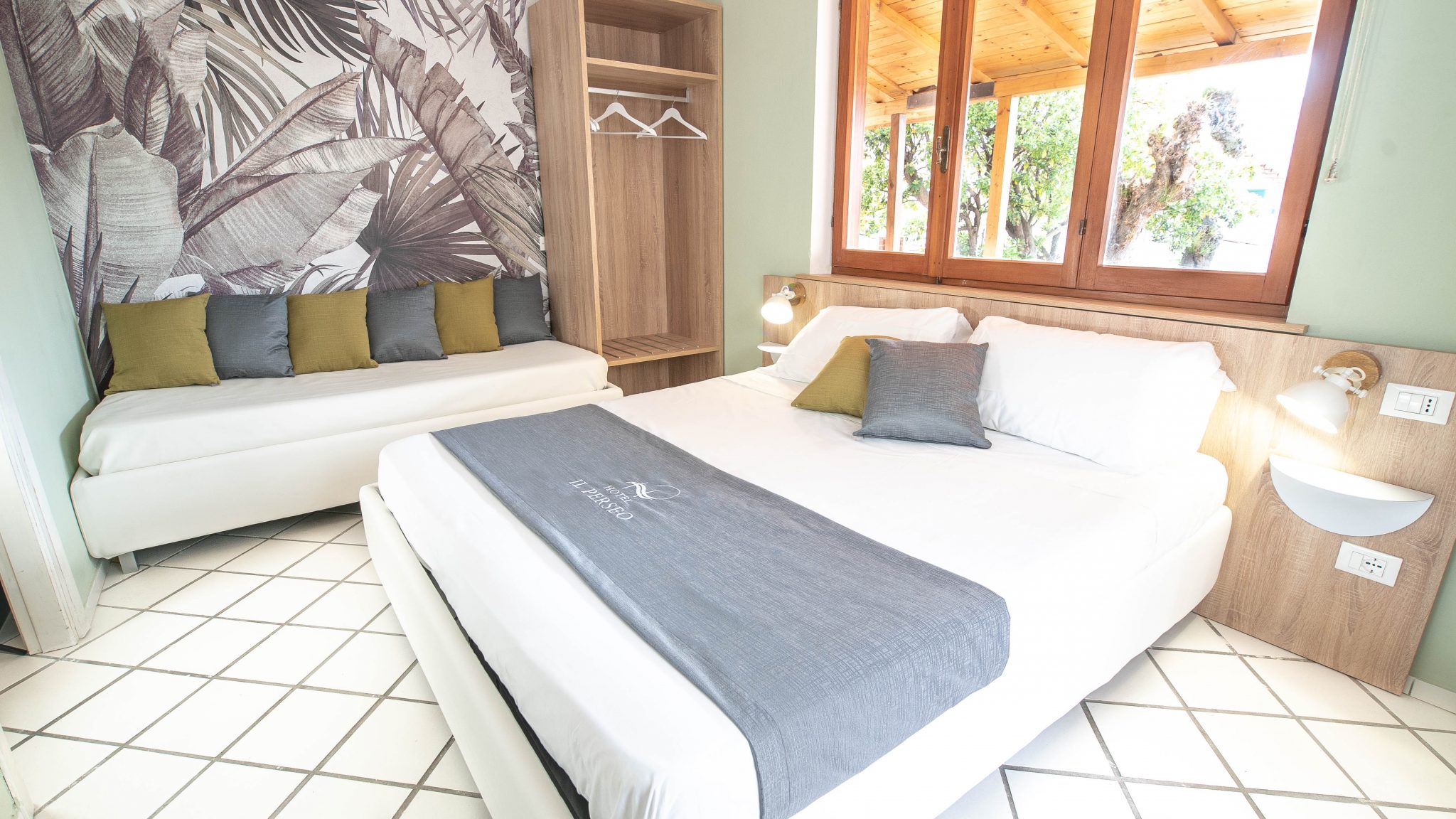 Instagram addicted?
Then we bet you will be impressed by the details of this room!
We anticipate only this: one of the first things you will do, when you arrive in Chiessi, will be to take a picture of your wild room, humming "Welcome to the Jungle".
To quote Pedro Calderon de la Barca: "Green is the main color of the world and what gives rise to its beauty."
Here it is declined in all its most relaxing shades and embellished with an original touch of color. Because the green of Elba is not a color, but a mood.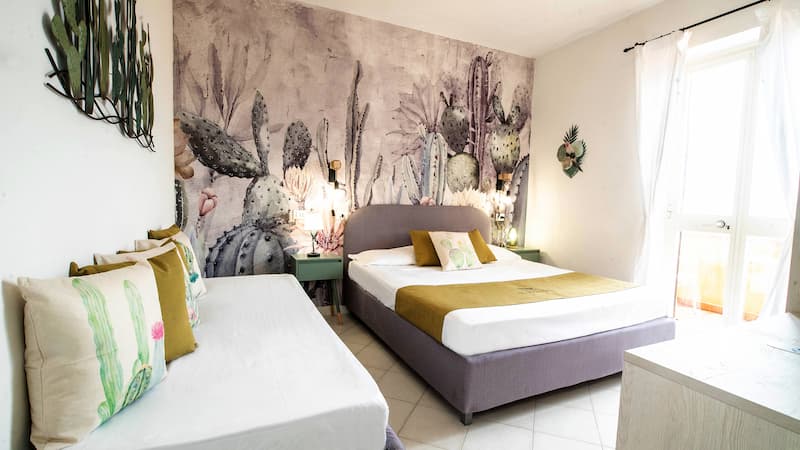 Before the stay:
Check in from 14:00 to 20:00
If you arrive earlier, there is a free luggage storage service, you can lunch at our restaurant À La Carte and use the Relax Area "Li Schiumoli" next to the sea.
During the stay:
Reception service from 09:00 to 20:00
Lunch is served from 12:00 to 13:00
Dinner is served from 19:30 to 20:30
At the end of your stay: