If you were looking for the sea
from here you will never lose sight of it
Small details
that leave their mark
You are finally on Elba Island: the sea is a short walk from you, the scents of the Mediterranean will help awaken your senses, the wild nature of Chiessi will help you find rhythm and harmony.
Our 21 comfortable rooms furnished with care and a touch of style, are ready to welcome you to the best.
We chose colors that could contribute to an experience of pure relaxation.
To make everything more interesting, we wanted our rooms to have five different styles, to allow, when possible, to choose the mood closest to your personal taste.
Accommodation is available in double, triple and quadruple rooms.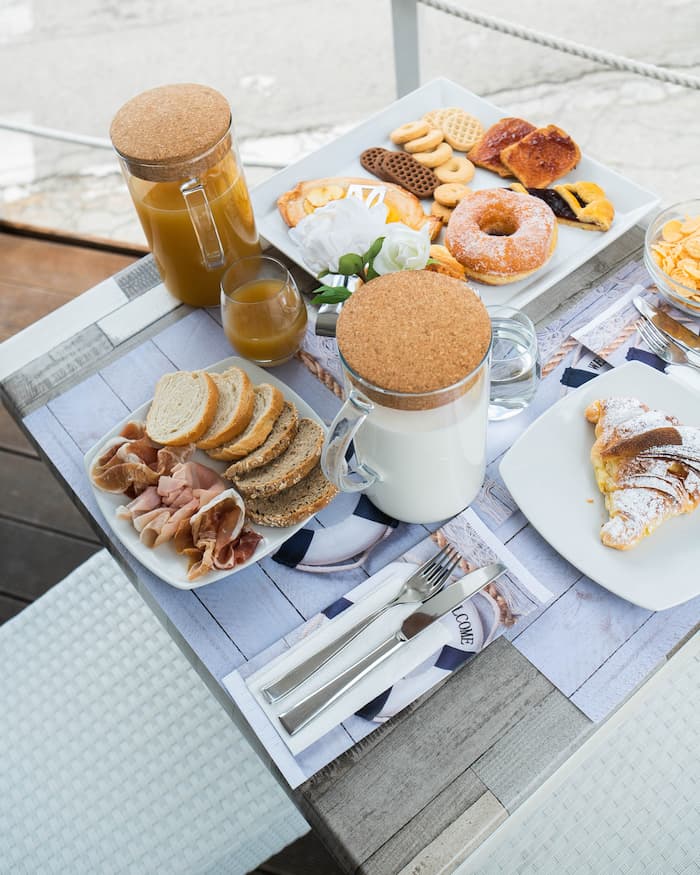 Here, on the island, simplicity is everywhere: it sneaks between the green and the blue of the landscape, you breathe it in the pleasant air of summer nights, you listen it in the sounds of nature, you observe it in the modus vivendi of Elba's locals.
Just before night falls, the sun becomes a fiery red disk.
All shades of pink and purple explode between the sea and sky.
In Chiessi, on the Coast of Sun, sunsets are like this: they leave you speechless.
This little paradise on the western side of Elba Island will give you unforgettable moments of wonder.
Discover the services we offer for you: